How to enable notification?
What are the benefits when you enable our website notifications?
You will get your payment link without email.
Get your order status notification without email.
Remind your product will expire in.
and more more....
How to enable website notification?
Press here :
GET NOTIFICATIONS
Methods 1: If you are a new customer from our website. When you connect to our website, after 5 seconds, this box will appear on top.
Just click Allow and Enable notifcation in small window.
Methods 2: If you are our member, and you disallow notification on methods 1.
Just click Get notification on the right center and Enable notication in small window.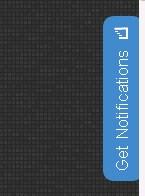 Methods 3: Enable notifcation from browser (Methods 1 & 2 are not available)
Just enable notification in Setting of your browser. Please read this instruction http://www.pcworld.com/article/3099172/software/how-to-turn-off-web-notifications-in-chrome-edge-and-firefox.html